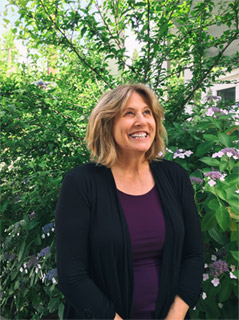 Training & Education
The Institute for Integrative Nutrition, New York City
Professional Training and Certification Program
Certified Health Coach
I'm a Certified Health Coach.

I am in the profession of helping motivated people develop healthy and balanced lives. I work with adults in all stages of health, and I specialize in clients with systemic lupus.
I enrolled in the Institute of Integrative Nutrition (IIN) to understand how food and lifestyle affected health. I've learned over 100 dietary theories – from Ayurveda to Vegan, Paleo to Macrobiotic, Wild to Raw, and all points in between. The school focuses on creating balance in all aspects of your lifestyle.  I've studied with the world's top health & wellness experts including:
Deepak Chopra, MD World Leader in Mind-Body Medicine and Director of Education at the Chopra Center
Walter Willet – MD, Chair of the Department of Nutrition at Harvard
Andrew Weil, MD – Head of the School for Functional Medicine and best selling author
Susan Blum, MD, MPH – Founder of Blum Center for Health
Mark Hyman, MD, Cleveland Clinic
Andrea Beaman – HHC, AADP, Thyroid Expert, Natural Foods Chef, TV Host, best selling author
David Wolfe – Expert in Raw Nutrition and Superfoods
Frank Lipman, MD – Integrative & Functional Medicine Expert, best selling author, Founder of Eleven Eleven Wellness Center
Mehmet Oz, MD Cardiothorasic Surgeon, best selling author, Host of the Dr. Oz Show
Mark Bittman, NY Times columnist, best selling author
Joshua Rosenthal, MScED, founder and director of the Institute for Integrative Nutrition
And many many more!
This education has armed me with extensive cutting edge knowledge in nutrition, integrative health coaching and disease prevention. I've come to understand that lifestyle determines much of your health today.  I use my IIN education to help clients make conscious and balanced lifestyle choices to further enhance their long term health and well being.
Today is the perfect day to start a whole new chapter in your health and your life.  Contact me for a free initial health history session.
"I can't say enough about the quality and value of support I have received working with Celia Hirschman; I feel better, I am more rested and, with her guidance, I was able to make difficult and complicated decisions that saved me much more than the cost of her services."
– Matt Kramer, client
Credentials